July 21, 2019 – WESTELCOM Networks, Northern New York's leading provider of advanced communications, have announced today they have further enhanced their network by establishing a secure, private connection direct to the Google Cloud Services platform.  This connection comes with a heightened level of security, superior quality of service (QOS), faster connectivity and greater resiliency when compared to connecting over the open internet.  This latest network expansion adds the Google Cloud Services Platform to the expanding selection of cloud services available to Westelcom customers.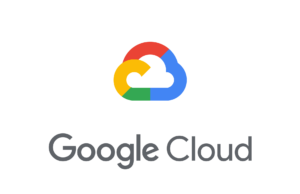 Westelcom's robust 625-mile network is geographically diverse with redundant connectivity to the PSTN, IXCs, Internet, Microsoft, Amazon, and Google's cloud platforms.  Westelcom's regional fiber network spans the 315 and 518 area codes with connectivity southward to Syracuse, NY and northward to Montreal.  This fiber optic infrastructure is designed and integrated with geographically diverse connectivity to the PSTN and Tier 1 Network Access Points in Montreal and Syracuse.
Westelcom's President Paul Barton stated that "as mission-critical businesses are adopting multi-cloud architectures, connectivity plays a critical role in ensuring security, scalability, and performance for cloud-based applications, we will continue to strengthen this aspect of efficiency for our clients."
About Westelcom
Westelcom is a provider of advanced telecommunications solutions operating throughout Northern New York's region between Lake Ontario and Lake Champlain.  Parent company Chazy Westport Telephone Corporation has been providing services for over 110 years, locally owned and operated by the Forcier family since 1952. Westelcom offers a strategic suite of business communication services over their fiber network which includes telephone, high-speed  Internet, software-defined wide-area networks and private ethernet networks for multi-office connectivity.  The company also provides advanced IP phone solutions to include hosted PBX, hosted firewall, server colocation, and carrier-neutral colocation services to businesses and enterprise clients.
As a leading carrier of telecommunications services, Westelcom has extensive expertise in serving the health care industry to include providing managed internet services to two regional telemedicine networks, 8 regional hospitals and over 120 medical facilities.  Westelcom's mission is to exceed customers' expectations by providing excellent customer service in communications solution design, delivery and support.  Westelcom can be reached at www.westelcom.com or 866.482.5427.  Follow them on Facebook, Twitter and LinkedIn.